About the Company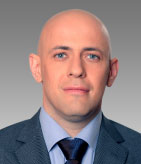 General Manager: Yevgeny Grinshpan
Zaum Elevators supplies, installs, and provides services for electric (MR/MRL) and hydraulic elevators throughout Israel. It has installed more than 5,000 elevators to date, in diverse locations such as hotels, hospitals, nursing homes, office buildings, industrial plants, universities, public buildings, and private residences.
<br> Zaum markets international brands including Sigma Elevators, as well as hydraulic elevators manufactured in Spain, and also manufactures its own elevators with the assistance of OEMs worldwide. The company supplies and installs escalators and platform lifts, among other accessibility equipment. Its elevators are available in various sizes, carrying loads of up to 4 tons, and have no need for a machine room, leaving roofs free for other uses.
<br> With some 70 employees, Zaum specializes in providing customized solutions, offering customers the personal attention of a small firm combined with the high industrial capabilities of a much larger organization. Zaum has invested in the latest advanced IT and logistics systems, enabling it to provide rapid responses to customer needs, with high stock availability. Customers receive full support throughout every stage of the project.
<br> Zaum operates a national service array from Tiberias in the north to the Masada youth hostel in the south. Via its 24/7 call center, the company provides reliable services for all types of elevators nationwide, including regular servicing, repairs, preventive maintenance, renovations, and upgrades.
<br> Benefiting from financial strength and dynamic management, Zaum is staffed by leading professionals, including installers, field technicians, and engineers – most of whom have served the company for many years. Zaum is dedicated to nurturing its employees' professional growth, and regular training sessions are held to improve their knowledge of regulations and safety procedures.
<br> Zaum holds ISO 9002 certification and operates under the supervision of the Israel Standards Institution. It is approved for the installation of electric and hydraulic elevators.
Contact us for advice in your building: